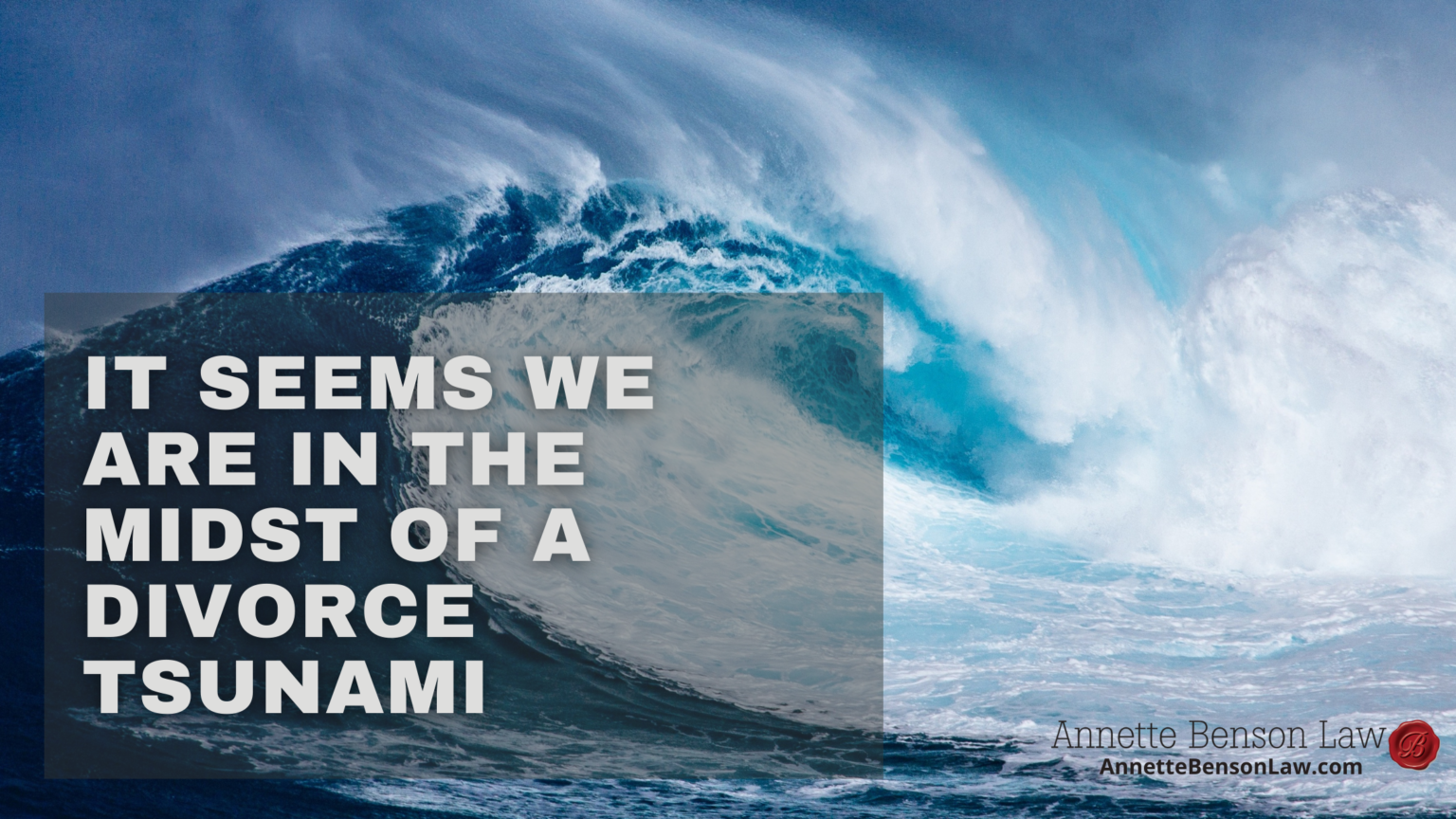 It Seems We are in the Midst of a Divorce Tsunami
For many, marriage is hard. But, during the ongoing health crisis such as COVID, marriages are being strained, and unfortunately, this has led to a divorce tsunami across the globe, including the U.S.
Over the past 11 months, divorce filings have risen dramatically. After China's lockdown their divorce filings increased dramatically. State side, sales of online self-help divorce documents rose by 34%, and divorce attorneys have reported increased divorce requests by as much as 35%, when compared to this time last year.
Several industry insiders report complaints about a number of bad behaviors during lockdowns, like infidelity, substance abuse, physical and emotional abuse and unhealthy pornography addictions. As one put it, the "craziness of this pandemic is leading people to more insanity."
However, even those that are not experiencing these types of bad behaviors, or the so called, insanity driven by the ongoing health crisis, are still effected by being together with their spouse 24/7. This is causing more spouses to think about their relationships and face problems that were hidden by time away with friends and at work. As one public health official put it, people are just getting sick of each other.
While the divorce tsunami is real, not all couples are losing each other during extended periods of lockdowns. Instead, some couples have actually thrived. They describe this time as a reset button that allowed them to work on each other without their normal hectic schedules.
In fact, a Monmouth University survey of over 800 couples showed that most of the couples surveyed were doing well. For those who were married or living together, 59% claimed to be extremely satisfied and 33% were very satisfied. What may be more surprising is that married couple were more likely to be extremely satisfied at 64% than their unmarried counterparts at 47%. 
The Detroit metro area is full of diverse and varied couples that are affected by these unprecedented times in different ways. While some couples thrive, others seek divorce, but society is slowly coming to terms that both situations are okay. Though, for those seeking divorce, contacting an attorney early can make all the difference.
Generally speaking, couples in Michigan and throughout the country have the right to end their marriages. However, state law may impose a set of requirements upon those who want to get a divorce. For instance . . .
Read More »
If possible, you may want to strive to settle your divorce outside of court. This is because a trial can take up to a year or more to resolve, and a Michigan judge may not . . .
Read More »
Divorce is painful for everyone involved, but especially for the children. Often, divorce turns out to be the right decision when there are fundamental issues between a couple that can't be resolved. And where there . . .
Read More »